Flag Update (15 Nov 2018)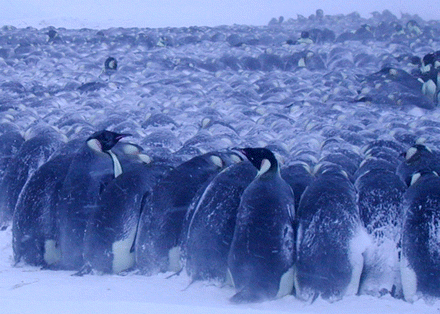 Look at all those Emporer penguins huddling together during an Antarctic winter to keep warm!!  I haven't counted them, but I'm sure we had just as many or more drawings in the 'Kids Care about Climate Change' drawing contest – 1,246 to be exact.  That meant when Sam, our friendly graphics designer who is printing the GIANT flag, tried to assemble them together into the 4 panels her computer crashed!!  I am working on resizing them for her so we can start printing NEXT WEEK!  She said I can film some video and take some photos, so make sure you check to back for the next update!!
The flag is at the printers!  It will be made of 4 sections that are 8m long – all up it will be about 5 m wide and 8 m long!!!  Next week, I hope to show you pictures / video of it being formatted and printed.  And then, my husband will sew the pieces together using an industrial sewing machine.
Would you like to hear about my voyage to Antarctica as it unfolds this January?  I will have almost no internet connectivity, so the leaders of our voyage (Homeward Bound) will send out a message per day with pictures and video about what we are doing.  Click on the link to the left to subscribe!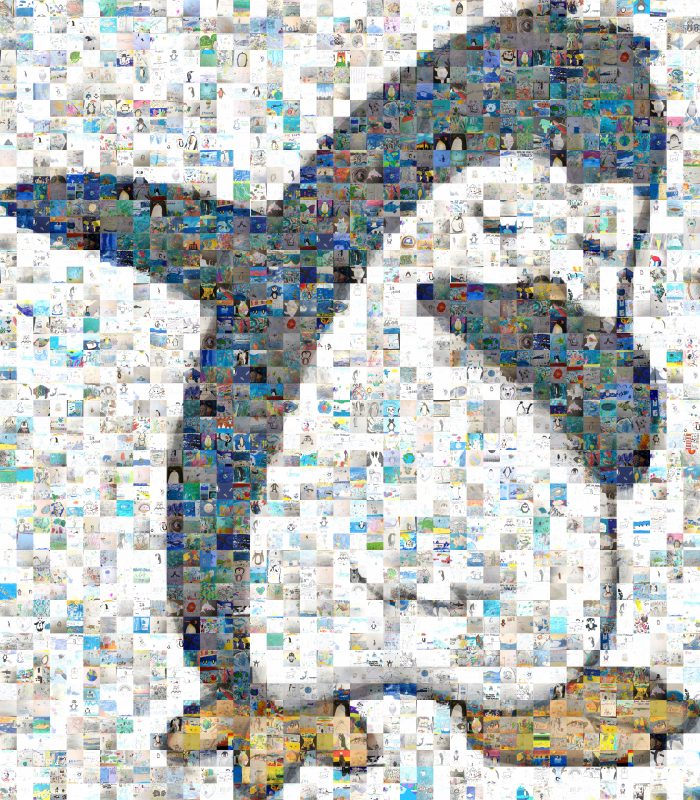 The contest closed on 30th October and I'm still in shock at how many of you entered!!! 1,246 drawings (some of which were team efforts) from 11 countries and 120+ schools!!!!  WOW!!!!!!!!!  Words aren't enough to explain how much I appreciate you entrusting your artworks with me – I will do everything I possibly can to get as many adults to see your drawings as possible.
My first step was to put together a mosaic in the shape of the dabbing penguin using every drawing. Go to the News page and you can 'fly' through it and zoom in and out of it interactively.  Click on the 'M' icon to view it in Mosaically – then you can 'like' it and 'share' it via social media.  The more you 'share' it, the more adults will see your amazing drawings and know that kids really do care about climate change!!
Now it is time for me to put together what will be a MASSIVELY HUGE flag. Actually, because I have so many drawings to include that it will be more of a banner than a flag. The final details are still being worked out, but my aim is for each drawing to be shown at 1/2 of an A4 sized piece of paper. That means the banner is likely to be about 4 m high and 10 m wide!!! That's about the size of a double car garage!!
Good thing there will be 80 of us women scientists on the ship in Antarctica to hold it up. We can each grab a part of it and I'll get someone from the ship or perhaps up on a hill to take pictures and video.