Congratulations to the 64 prize winners!!
The winners were decided based on the number of 'likes' received by each drawing.  All drawings with at least 50 likes were designated as winners.  In addition, the most liked drawing from each country – if not already on the winner list- was added.  That resulted in 64 winners (see the charts below).  To find each winner, click on the search tool (magnifying glass, top right of the contest web site main page) and enter the drawing name.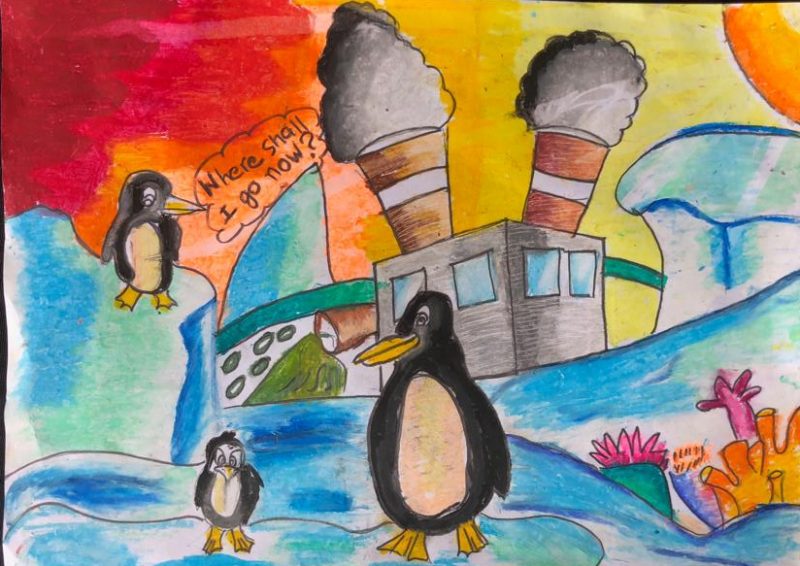 The grand prize drawing was 'Where do we go now!' by Reyansh K (8 years old) of the National Public School International of Singapore with an astounding 1,422 likes!!  This drawing will be printed on t-shirts for sale on-line.  More details coming soon!!
SO MANY drawings that did not win were absolutely amazing and I'm honoured that you entrusted them with me.  If you didn't win a prize that DOES NOT MEAN your drawing isn't valuable.  ALL will be on the giant flag and many will be in a book that I publish next year!!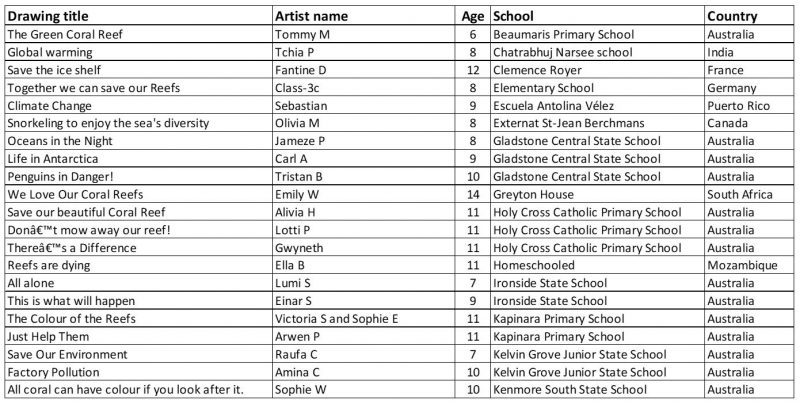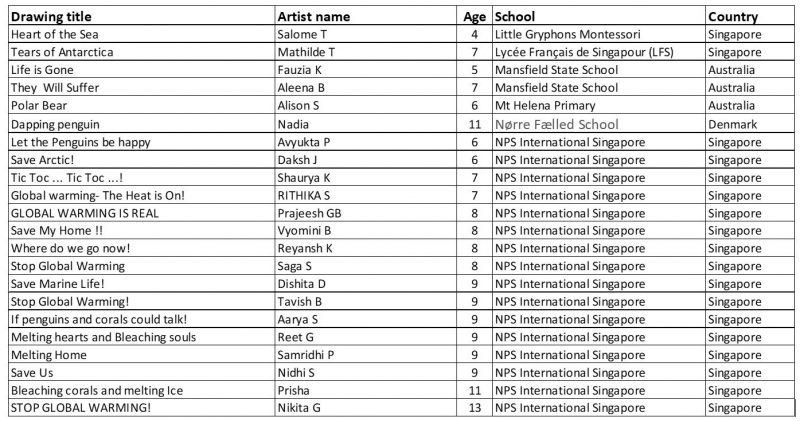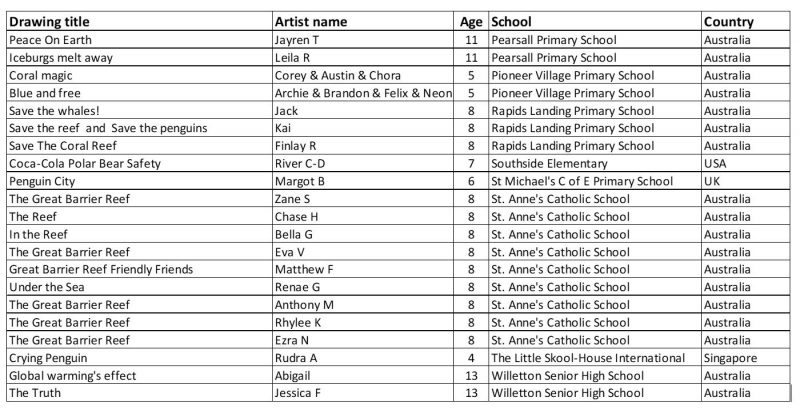 Every entry will:
Receive a copy of either the book Zobi and Zoox  or Polar Eyes from CSIRO for their school library (while supplies last, and if they are not already available in the library, 1 per school).
Be printed on a large flag that I will unfurl during my journey to Antarctica with Homeward Bound in January 2019 (and will be a seen in a YouTube video with the name of every kid who entered).  See videos of the contest entries on the YouTube channel.
Popular entries may win ONE of:
The most popular entry will be printed on a t-shirt for sale online. 75% of the proceeds will go to the winner's school and 25% to support future contests.
Many thanks to the Australian Institute of Marine Science and the CSIRO in Australia for sponsoring the LEGO penguins, 3D polyps and books from CSIRO.  Gael Lafond and the AIMS workshop printed the 3D coral polyps, and Dirk Slawinski of CSIRO designed and sourced the parts for the LEGO penguin kits.   Thanks to Dr. Suzie Starfish for donating 5 copies (signed if you like!) of her new book.