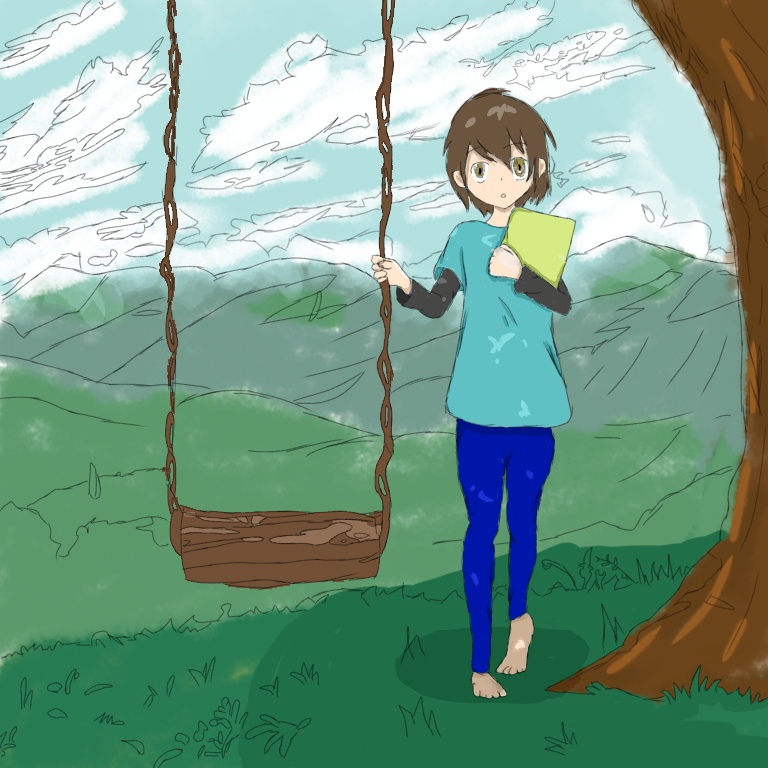 You can either do your drawing on paper, or you can construct it on-line using a drawing app.
Your drawing must fit within a square box.  It doesn't matter what size the box is, but it must be square.
What should you draw?

Younger kids (~8 and under):  draw what you love most about trees.  Maybe climbing them, sitting under them for a picnic or playing near them.  Or draw your favorite tree, or an animal making its home in a tree. VIDEO INSTRUCTIONS
Older kids (~9 and older):  draw what you love most about trees as a way to help coral reefs and penguins (and people!) by removing carbon dioxide pollution from the earth's atmosphere.  It is this pollution that is causing ocean water to overheat.  It is this pollution that is making ocean waters turn acid which dissolves coral skeletons and threatens the krill that penguins eat.  VIDEO INSTRUCTIONS

Use plenty of bright colours to make your drawing stand out, especially when it becomes part of the giant banner of drawings after the contest is over.
If you did a paper drawing, take a photograph of it and upload the photograph to the contest web site.
If you did a digital drawing, save it as a high resolution JPG or TIFF and upload it to the contest web site.
Enter 1-2 sentences explaining what you drew and why.
Fill in your details (name, email address, age, school, city, state, country) and submit your entry!
Download your certificate verifying that a tree will be planted on your behalf!!
Here are some helpful links to get you started!