Making the GIANT banner:
We created a mosaic of the drawings
We printed it in 5 sections TWICE at UniPrint thanks to major sponsor Dattner Group!
My husband sewed the panels together to create two banners  – it took him 10 hours each time.
Watch how it was made !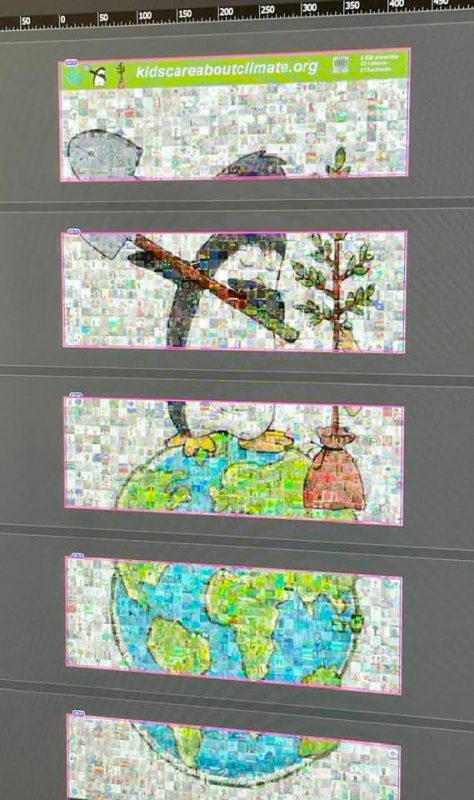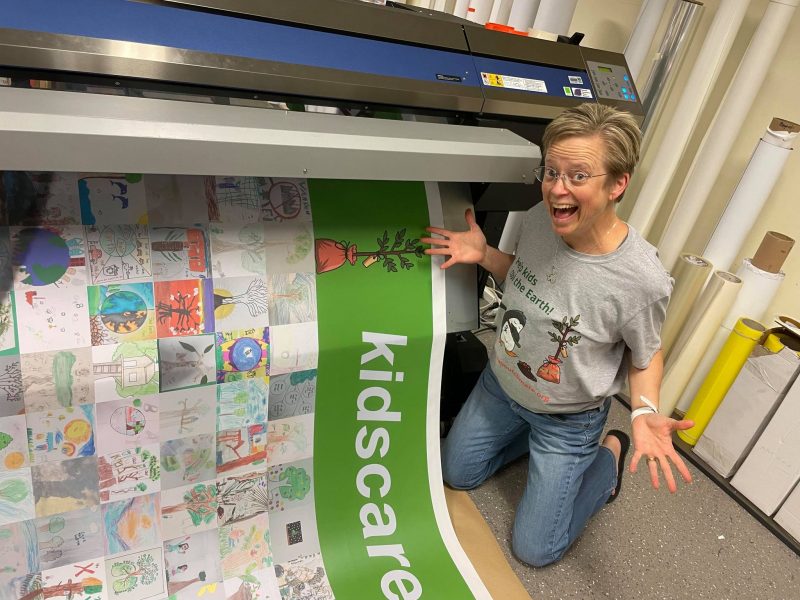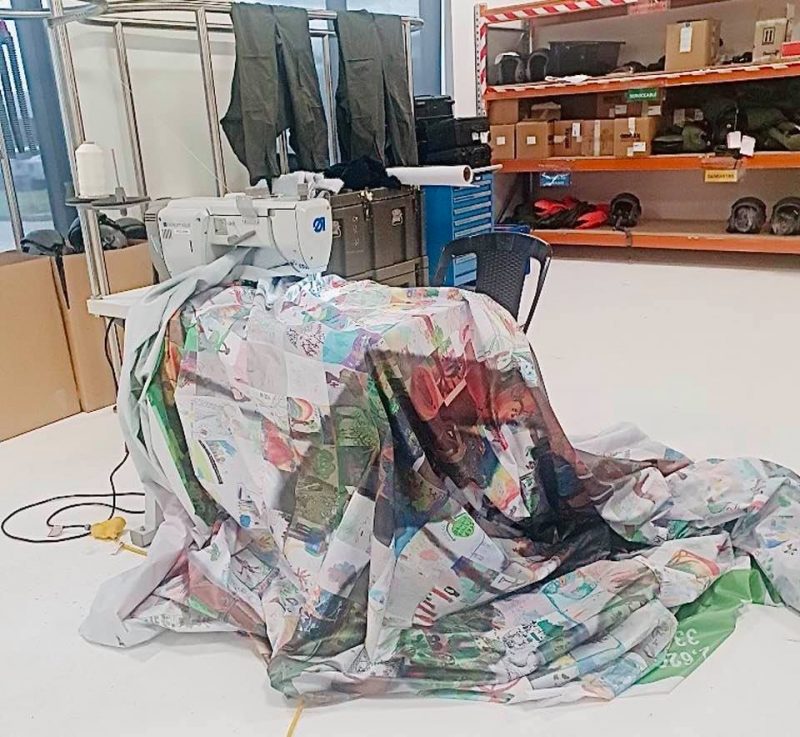 More about the GIANT banner:
The banner includes all 2,629 drawings from 33 nations and 213 schools!
It is HUGE – 7 metres long by 4.25 metres wide.  Taller than a 2 story house.
It has 4 handles along the top (one on each end and one equidistant) and 3 along the bottom, plus 4 equally spaced along each side.
The banner is printed on water resistant light weight fabric.  It weighs ~7 kg.
As you would expect, it catches the wind very easily!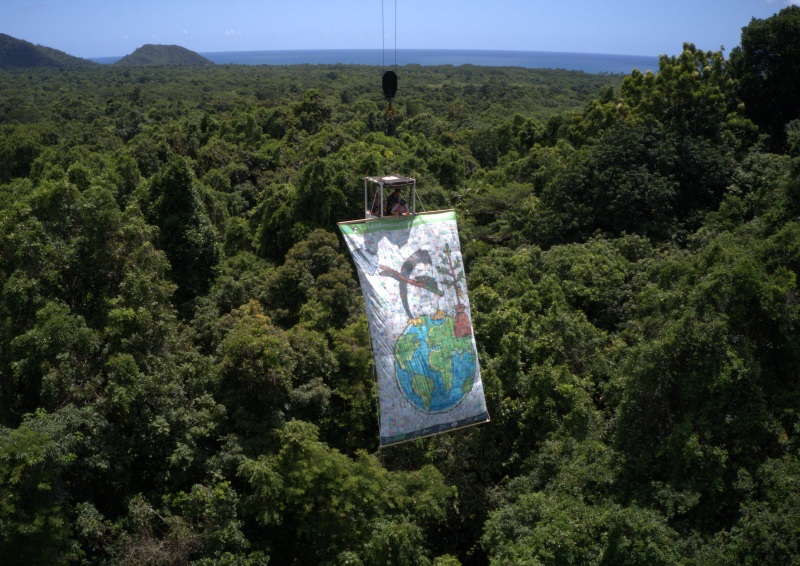 It is fun to play with!  You can play the 'parachute game' (Up. Down. Up, Down.  Up.  Down.  Up.  Let go – run underneath!)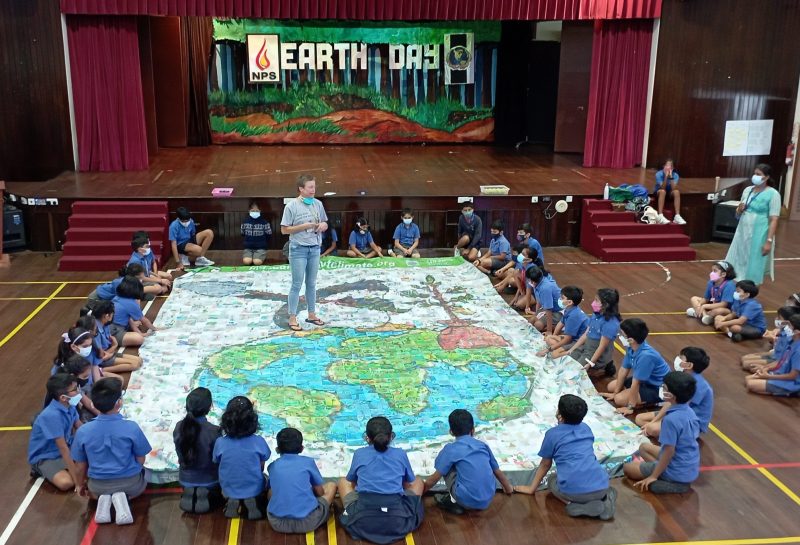 You can also march with it, as we have done at the following climate strikes in Perth, Australia.